Angela Claire's Books Check out all of Angela's releases!
​Executive Perks
​Available sometime in October 2017 from Loose-ID!
​For as long as Virginia Beckett could remember, she had assumed that she would take over Beckett Family Delicacies when her father retired and run it until she was ready to retire. She certainly wasn't going to let Aaron Winston prematurely end that destiny by swallowing her company.
Aaron Winston couldn't put a finger on what was bugging him as he started his raid on his latest target. Sure, Virginia Beckett was mad, but then weren't all his targets? What was it about this corporate princess's disdain of his business methods that riled him so much? Maybe it was that he wanted this particular mouth with the silver spoon in it to be doing something else instead.

While a mysterious enemy plagues Aaron and Virginia both, the unlikely lovers take a trek that leads them from fast-paced Wall Street to bucolic Connecticut to a hurricane on an isolated island off Oregon. Through it all, they learn that nothing is deadlier than desire.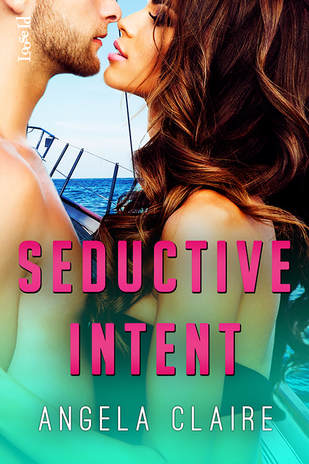 Seductive Intent
​Coming soon from Loose-ID
​It's not unusual for playboy Brendan Beckett to wake up with a girl in his bed. One holding a gun to his head, though, does give him pause. In the dark, he can't see the female burglar grilling him about some safe, but he has to admit he likes the feel of her sitting on top of him to keep him still.

Sophia may not know her last name or her real age, but she knows the life of the game, usually as bait for the rich men she cons. But now she's looking for a mysterious puzzle-box that her mentor urgently needs. When she can't get any information out of Brendan in her midnight foray into his apartment, she crashes his sister's wedding to meet him and spark his interest. The stacked beauty sparks something all right – his suspicion.

Brendan determines to investigate Sophia at his house in the Cayman Islands to get the truth out of her. Or else seduce her. Actually, he's kind of good either way.
---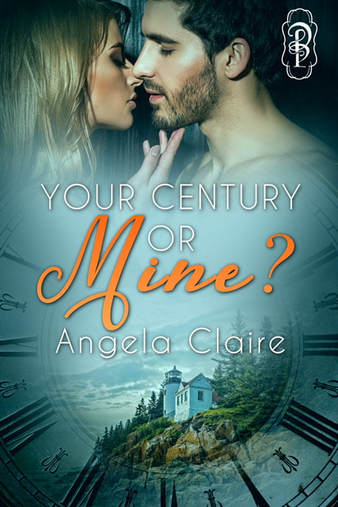 Your Century or Mine?
Available November 17 from Decadent!

​Ian McCullough is a man out of time. Really. Like literally. One minute he's in 1891 working in London on a supposed time machine with a mad old scientist and the next minute he's in 2012 in an ocean side mansion in Maine. The house, and the fortune that comes with it, are evidently his, all set up and waiting there for him when he arrives. But he has no idea how, or why, any of this came about, let alone what hEEEe's supposed to do about it. Oh yeah, and he has no idea how the hell he's supposed to get back to his own time. His only ally is his friend Robert. Unfortunately, Robert died decades ago, not that that stops him from popping in to offer advice on Ian's predicament. That's all Ian needs. A ghost for a confidant.

Genie Lindsay is an investment adviser who's been hauled out of Manhattan to go all the way up to God-knows-where in Maine to meet some reclusive client. Like the man couldn't be bothered to get on a plane and come to New York where the civilized folks do their business? When she meets Ian, though, she's willing to cut him some slack. The man's gorgeous. A little quirky and oddly sheltered, but gorgeous all the same. She's supposed to be explaining his finances to him, but she'd like to be explaining a few other things as well. When her girls-gone-wild attempt at seduction falls curiously flat at first, she takes it a little personally. But as she gets to know Ian, she realizes he's a man with a whole different set of rules -and a secret.
​
---
​

Male Bonding
​Available now from Loose ID!

​Mark Ryan is stabbed in the back by a guy he thought was his friend and is fired from a Fortune 500 company he trusted was his future. He's not in the mood for any male bonding. Some good hard sex, however, is another matter.

Jamie Wilkes' real last name is not quite as brand-worthy as Rockefeller, but it's mighty close. When he wanders by Mark's mammoth glass beach house and finds the hot corporate titan in residence for once, he jumps at the chance to get to know his secret crush better. If Mark wants to mistake him for a surfer or a beach bum, Jamie's fine with that. What he's not fine with, though, is Mark's closed-off attitude.

The prince believed to be a pauper and the would-be CEO who's fallen off the corporate ladder both realize this could finally be their chance at something real.

Although this is a hot male/male story, it does contain one sizzling ménage romp with a female friend.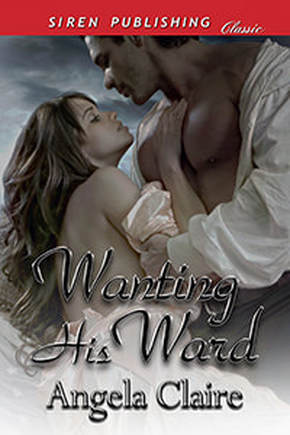 Wanting His Ward
Available now from SirenSometimes you have to break the rules…
When Camilla Anderson loses her job just as a position at Talbot Inc. opens up, there's no way she's questioning the lucky break. Working for the quirky, reclusive CEO will pay off her student loans within a year, and they're flying to Europe in his
private jet
.
Mason Talbot isn't good at talking to women. Well, to anyone, really. But when his new lawyer boards his plane, biology kicks in. But he can't tell if her adverse reaction is to
him
or his painfully awkward attempts at flirting.
As the flight gets bumpier, Mr. High IQ gets calmer. And…he holds her hand? Maybe the guy is redeemable after all. As soon as they land, she'll have to teach her endearingly awkward new boss how to seduce a girl properly.
That is, if they don't die in a fiery plane crash first.
​
---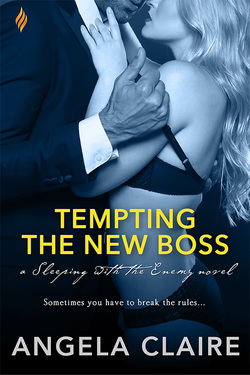 Tempting the New Boss
Available now from Entangled PublishingThe latest in the Sleeping with the Enemy series.
Sometimes you have to break the rules. …
When Camilla Anderson loses her job just as a position at Talbot Inc. opens up, there's no way she's questioning the lucky break. Working for the quirky, reclusive CEO will pay off her student loans within a year, and they're flying to Europe in his
private jet
.
Mason Talbot isn't good at talking to women. Well, to anyone, really. But when his new lawyer boards his plane, biology kicks in. But he can't tell if her adverse reaction is to him or his painfully awkward attempts at flirting.
As the flight gets bumpier, Mr. High IQ gets calmer. And…he holds her hand? Maybe the guy is redeemable after all. As soon as they land, she'll have to teach her endearingly awkward new boss how to seduce a girl properly.
That is, if they don't die in a fiery plane crash first.
---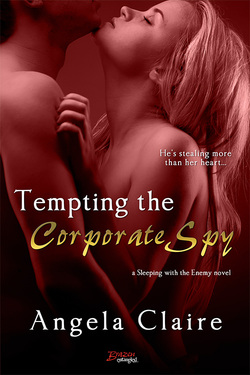 Tempting the Corporate Spy
Available now from Entangled Publishing
A sexy category romance from Entangled's Brazen imprint...
He's stealing more than her heart…
Whiz kid Liv Altman is working on Internet anti-piracy software that could be huge. It could also be
dangerous
. And someone wants it badly enough to blackmail only the very best hacker—the infamous and reclusive Jonathon Crestwell—into stealing it…
Liv usually has no trouble ignoring the computer geeks she works with every day, but her new corporate consultant is definitely not easy to ignore. He's tall and dead hot, with deep blue eyes that make Liv think the naughtiest of HR-violating thoughts. When she finds him unexpectedly in her office one evening, things take a turn for the sexier. But come morning, Liv will discover the truth about her new employee...and what he
really
wants.
---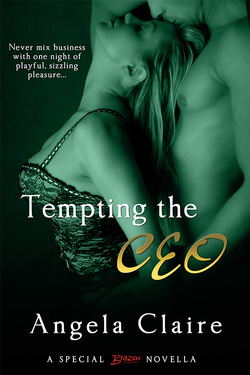 Tempting the CEO
Available now from Entangled Publishing
A sexy category romance from Entangled's Brazen imprint...
Never mix business with one night of playful, sizzling pleasure...
If lawyer Angie O'Hare needed another reason to hate New York City,
this
would be it. Locked out of her room and stranded in the hallway. Wearing only a towel.
Lovely
. But then, rescue arrives—in the form of the wickedly hot, funny guy in the penthouse next door. Angie is so relieved that she ignores her usual buzz-kill tendencies, and agrees to have a drink with Mr. Sexy Salvation...
But things don't stop at just a drink. Or even a hot make-out session.
Cue one night of hot, ultra-x-rated sexy time. No names. No personal information. And the next morning, Angie sneaks out, returning to her prim-and-proper life, every hair in place. But New York City isn't done with Angie yet. Because her meeting that morning is with CEO Jed Worth... whose bed she did everything
but
sleep in last night! And Jed isn't the sort of man to take "conflict of interest" as an answer...
What reviewers are saying about
Tempting the CEO
:
5 Stars
"Angelina is a beautiful, successful and intelligent young woman, who thrives in her professional life.
Jed is a handsome, successful and brilliant man, who feels the loneliness but doesn't know how to fulfill it.
Their lives crash to one another . Ice and towels may be involved.
It's one of these dreamy stories that you pray to Heaven and all the Gods to happen to you.
Tempting the CEO is a sexy short story that will turn up the heat and never let it down..." - Mia, miasworldview.blogspot
5 Stars
"I found the novella well written and enjoyable. I enjoyed the legal negotiations (have to admit I'm a legal drama buff) and as expected from someone with a law background was completely realistic. While the sex was hot it didn't go into smut territory. This was a bonus for me. Don't get me wrong, I enjoy reading smutty sex scenes but sometimes too much smut in a book can obsfucate the budding love between the hero and heroine." -Swee, Goodreads
4 Stars
"The witty banter, and sexual chemistry between Jed, and Angie was palpable, their characters felt real to me, not an easy task to accomplish in a Novella. Ms Claire's writing talent is certainly not limited to the Historical Western I'm used to reading. Well done!" Robin, Goodreads
4 Stars
"This book is lighthearted and lightly erotic in a short little package, perfect for a quick read on a fall afternoon." - Steph McVicker, Goodreads
"I would recommend Tempting the CEO to readers who want to squeeze in a deliciously hot distraction for a lunch hour, bus/train ride, or kid's play date... I look forward to more -- Angelina & Jed 2.0, perhaps?" Sophie Valencia,
http://sophie-valencia.blogspot.com
---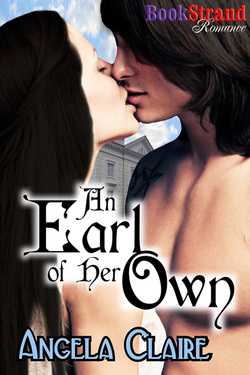 Wealthy and beautiful Millicent Forrester doesn't need a man, much less an Earl. But when Millicent is suddenly left to raise her orphaned niece and nephew, her late sister-in-law's brother arrives on the scene to take control.

Charles Nordfolk, the Earl of Sanhurst, is devastated by the loss of his sister at sea, but even more shocked at the Bohemian atmosphere in which she's unwittingly left her children. Wresting the young orphans from beautiful, strong-willed Millicent in order to give them the proper British upbringing, however, is more difficult than it looks.

When the Earl manages to get the children removed to his country estate, he's annoyed to discover that their aunt has accompanied them as a package deal and plans to upset his orderly existence until they can come to some sort of accommodation regarding the children. As the two opposites spar, they inevitably, as opposites do, attract.

Will they both get what they don't want…or what they do?


---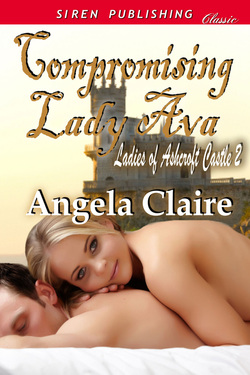 When Ava Wilson travels to Northumberland to meet her estranged uncle, he doesn't seem like the "Satan incarnate" that her late father painted him to be. He lives in a straight-from-the-pages-of-a-gothic-novel castle, working for the very rich Dechlan Ross. Their neighbor, Lord Winslow, is friendly and dashing and the stuff of every girl's dreams.
So what is she missing?
Sinjun Banks is there to do renovations on Ashcroft Castle, but what he'd really like to work on is Ava. Too bad the bewitching beauty has set her sights higher for the golden Lord Winslow, a lesson on the lure of the aristocracy that Sinjun has already bitterly learned.
When Ava witnesses something through the window of Winslow Manor that drives her into Sinjun's arms, he grapples with whether to compromise her just because she's begging him to do it. Oh, and because he's dying to as well.
What reviewers are saying about
Compromising Lady Ava:
Rating : 4.5 Stars
Ava is a naïve young orphan from Boston, who has journeyed to England to be under the protection of her only relative, her uncle, whom she has never met. Once ensconced in a castle, owned by her uncle's friend and employer, we find out staid old Victorian England, might not have been so staid after all. We have trysting couples, pairs who don't want to admit their love, an architect who is estranged from his family, and poor little Ava, who has next to no idea what's going on, except she wants to be part of it, and propriety be damned.
Compromising Lady
is basically a nice little love story, with lots of sexy scenes, HEA for all, and a good read for boat or beach. Not your usual 1800s romance, that's for sure.
Reviewed by Roberta of Manic Readers
---
Mandy and the Cowboy Mogul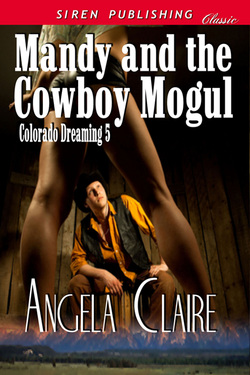 Everybody seems to think widow Mandy Parker is some kind of a Jezebel. Never mind that her two marriages to older men were never consummated or that her experience as a seductress is a myth. When a handsome cowboy happens into town, Mandy figures that if she's going to be cast in the role of the temptress, she might as well try to play the part in earnest and at least get the benefits.
Aidan Munroe has just taken over the railroad his family owns. When Mandy seems intent on seducing him, he decides to play a part himself, pretending to be a simple cowboy looking for work and claiming he just doesn't believe in "having relations" before marriage. He doesn't know what he enjoys more—the incredulous look on Mandy's face or her blatant attempts to disabuse him of the concept.
Will Mandy and Aidan ever stop playing their parts long enough to fall in love?




What reviewers are saying about Mandy and the Cowboy Mogul:


4 STARS: "Aidan is a wealthy man. Mandy does not realize this. She just assumes that he is a simple cowpoke. Aidan is just fine with letting her go on with her misconceptions. Mandy has allowed Aidan to have a few misconceptions of his own. She is twice widowed, but she did not have sex with either of her older husbands. Aidan has just assumed the "Jezebel" reputation she has was well-earned. The fact that Mandy threw herself at Aidan does not help. She figured she might as well give into her naughty reputation. Truth be known, she was a bit tired of being nice. What is Aidan to think? How long will they continue playing their characters? This is a great book. The sex is uninhibited. The contrast of naughty and nice adds to the intensity of this historical, erotic book. However, the plot is also strong. Angela Claire achieved the perfect balance between sex and storyline!" -- Stephanie Rollins, Book Reviews R Us

---
Mastering Lady Macalister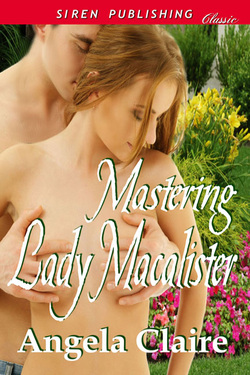 Lady Ainsley Macalister has fallen on hard times. Her brother gambled away the family fortune and their ancestral home. Now she's expected to marry Ashcroft Castle's new owner, sight unseen.

Dechlan Ross grew up as a stableboy at Ashcroft Castle. Ousted at eighteen for daring to kiss Ainsley, he's back seven years later for revenge…and something more.

In the stables, on the bluffs, and in the dungeons they had played in as children, Dechlan shows Ainsley who is master now. Meanwhile, Dechlan's tough American second-in-command, Charlie Wilson, sees the truth about the neighboring Lord Winslow that he has been hiding even from himself, much to Winslow's tortured delight.

In the ancient castle high above the North Sea, Dechlan and Ainsley grapple with a past that is fraught with misunderstandings, a present that is filled with desire, and a future that unseen forces are desperate to see does not repeat the tragedies of the past.

What reviewers are saying about Mastering Lady Macalister :

2011 Nominee for Best Historical Romance Book
in LR Cafe's Loop

5 STARS Lady Macalister is going to be married off to whom ever can afford to purchase her family's run-down estate. She discovers, at the last moment, that the purchaser/husband-to-be is none other than Dechlan Ross. Dechlan Ross used to work at the estate as a stable boy. They had eyes for each other when they were young, but it was forbidden love. He came into money, and he has intentions of showing Lady Macalister who is boss now--in and out of bed. To say he has some pent-up resentment is quite the understatement. Lady Macalister is a virgin, but once that title is gone, she enjoys sex to the max, learning all she can. Maybe the married couple can find some romance between the sheets, too. This book is as big on plot and romance as it is on sex. The author has left an opening for a sequel, and I look forward to it! -- Stephanie Rollins, BookreviewsRus.com

4 STARS: "MASTERING LADY MACALISTER is a good historical erotic romance. I dislike the big misunderstanding plot device which is used here but it was so well executed and sexy that I didn't mind all that much. Lady Ainsley Macalister's home has been gambled away by her drunkard brother. Now she's expected to marry the new owner--who happens to be the stableboy she grew up with. Declan was a servant who grew up playing with the tomboy Ainsley but when the two children reached puberty, their innocent relationship grew with them. Suddenly Declan was sent to America by Ainsley's father and his need for Ainsley has festered in his time away. When Declan learns that Ainsley will lose her home, he knows he can use this to force Ainsley into marriage. But will the couple be able to let go of their past to save their future? I enjoyed this book mostly because of the characters. This book didn't have any mystery plot to bog the story down but instead focused on the relationship re-developing between Declan and Ainsley. I enjoy the simplicity of this storytelling which focused on Declan using sex to lure Ainsley into an emotional relationship. I didn't like how there was a big misunderstanding between Declan and Ainsley on how Declan was sent away. But given that this is a novella and not a full-length book, that big misunderstanding resolved itself in time to save the story. Declan used sex and Ainsley's enjoyment of it to force her to confront their feelings for each other and I thought that was nicely conceived and executed in the book. But the best part of this book was a side love story between Declan's American friend, Charlie, and Ainsley's neighbor, Lord Trevor Winslow. Charlie was the rough-and-tumble American cowboy who was comfortable being gay and Lord Trevor was a reserved Brit in self-denial about being gay. I loved the scenes between them and wished their portion of the story could have been longer and more fleshed out. But perhaps the author will write their story--I know I'll read it! The setting of this book was pastoral England and was well written too. MASTERING LADY MACALISTER is a good historical novella featuring a sexy romance between likable characters who get their HEA after much heartache." -- J9, The Romance Reviews



---
The Doctor Takes a Mate Colorado Dreaming 4 !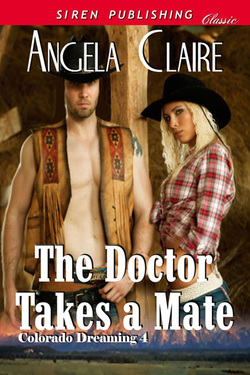 Cowboy doctor Jake Scott is kidnapped to treat a wounded outlaw, and then shot for his trouble and left to die in the desert. When a beautiful blonde appears to rescue him, he assumes he's hallucinating. Maybe the majestic white bird he had seen as he lay dying had been a good sign. It had brought his Skye to him.
Skye is alone in the world, with a mysterious secret and now a cantankerous doctor-turned -patient to nurse back to health. In her cabin high above the mountains of Colorado, Skye heals the handsome doctor even as she tries to tempt him into teaching her to become a woman.
With the outlaw gang intent on returning to Jack's town to wreak vengeance, Jack can't get back home fast enough. But can he bear to leave the wild, seductive beauty who rescued him behind? Or will he rescue her in return?




What reviewers are saying about The Doctor Takes a Mate :

5 STARS: "Jack is a straight-laced country doctor who lives in the time of horse-drawn carriages and corsets. He is abducted, and he wakes in an isolated cabin with only Skye. Skye nursed him to health. She is what I can only describe as a mountain girl. She raised herself in the outdoors, but she has read every medical book she could find in town. Skye is a virgin, and she desperately wants to "mate" with Jack. Jack is trying his best to resist her temptations. What good guy takes advantage of such an innocent? Will he be able to hold out? Jack has a need to protect her. Will he remain on the mountain with her, or will she agree to return to civilization with him? The sex is just so amazing! The contrast between lust and innocence is amplified in this story. The love between the characters is tangible as it grows. This is an awesome book!" -- Stephanie Rollins, Book Reviews R Us

4 Stars: No good deed goes unpunished. Jack Scott is the town's only doctor and his failure to save a life results in him being shot
and left for dead. He is saved by a naive, beautiful and mysterious blonde named Skye. Jack is attracted to Skye, but he
can't abandon his responsibilities or the family he has waiting for him. Even the temptation of her body won't make him
forget. But after surviving alone for so long, Skye is determined to have her man, even it means following him and leaving
her sanctuary. But even Skye's mysterious ways may not save them from the outlaws determined to see Jack dead.
The Doctor Takes a Mate is actually a really exciting, fast paced story. It keeps the reader both entertained and highly
involved with its many intrigues and plot twists. The story is equally driven by both Jack and Skye as well as the typically
dumb but determined villain and his much put upon sidekick. I don't know if Ms. Clare intended for them to be a comedic
duo, but they most certainly are! Along with the many surprises, readers will find very well portrayed emotional bonds
between not only Skye and Jack, but the supporting cast as well. The paranormal aspect actually takes backstage to the
basic boy-meets-girl theme. Jack is the laid back, gentle type and the perfect counterpoint for Skye's more inquisitive and
slightly impatient nature. She isn't some simpering, helpless waif. I think readers will enjoy Skye's determination and
deviousness. Though sexually innocent, she is just as tough as Jack. She calmly forces Jack to do her bidding, without
him even realizing it until it's too late. Jack's not some stupid hillbilly quack of a doctor. He is highly intelligent and more
than a little stubborn. As with many men, this is what leads him down the path of trouble and into a rousing adventure.
There isn't as much sex as you would expect in an erotic romance. What there is builds from an exploratory passion to a
sensual fire that suits the characters. The conclusion feels incomplete and frustrating. Despite this, readers will find TheDoctor Takes a Mate hard to put down. Reviewer: T S Peters , Just Erotic Romance Reviews




---
The Outlaw Takes a Madam Colorado Dreaming 3 !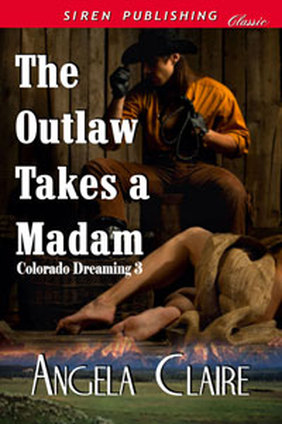 The Outlaw Takes a Madam5 GOLD CROWNS, RECOMMENDED READ: "I loved Angela Clair's book The Outlaw Takes a Madam! It had it's anachronistic flaws so let's get those out of the way. Then I'll tell you that you probably will notice them, too, but like me, you really won't care. The dialog is modern, not suitable to the 1870s. The doctor has skills more appropriate to a 1970 doctor than an 1870 doctor. OK, there. That's it. The reason I don't care is I loved the characters and dialog so much it didn't matter whether they used words like "teenager" which had not yet been invented. The conversations were so damn funny I was just glad it wasn't in Greek so I could enjoy it. We've got men who are twins, one is a doctor and the other a wanted man. Of course, there is the classic mixup with a woman falling in love with one of them thinking it is the other. The woman is the archetypal whorehouse madam with a heart of gold. Then there are the bad guys who are after the wanted man just for the reward money. The word "whorehouse" should give a clue that there is some hot mama sex in The Outlaw Takes a Madam, but the story revolves around the characters and the strong plot, not just the oh-please-fan-me scorching sex. That sounds like a standard model western, right? Not at all! It takes all these traditional western plot lines and gives every one of them just a little twist, plus a lot of laugh out loud humor, and makes it into something special. I won't soon forget Jack, Luke and Sarah. Everyone gets a wonderful HEA by the end of the book, which makes it so enjoyable you don't regret one second spent in the company of these people. I seldom give a book five Gold Crowns plus a Recommended Read and never if the book had blemishes. Until now. I recommend this delightful story to anyone who enjoys cowboys, alpha men, good hearted women, a love story, exciting chases, suspense, and a well-written book that grabs you and won't let go." -- Hazel, The Reader's Roundtable

4.5 HEARTS: "Luke Scott was known as 'Lightening Luke' a well-known gunslinger. When he killed an army defector in self-defense, he suddenly became a wanted man. He had to run somewhere. There just wasn't a decent, safe place to go. Until he finally got to his twin brother's home in the middle of the night, he never felt safe for a minute. Dr. Jack Scott would help him hide until they could decide what to do. Of course, he expected Luke to stay out of sight and not show himself to anyone. Dr. Jack was especially surprised when he was propositioned in the local brothel while attending a woman with medical problems. Sally's, the local brothel, was secretly owned by a spinster lady named Sarah Foster. No one except her 'girls' knew her identity until she was forced to reveal herself to Dr. Jack Scott (actually it was his brother Luke). The chemistry proved more than either expected. Jack had no idea who the woman really was. He also had no idea that he was supposed to be in a relationship with this woman, Sarah. When she made suggestive advances to him, Sarah knew something was wrong with Jack. Then Luke kidnapped her...This beautiful erotic romance was unusual and didn't present much hope of a happy ending. Ms. Angela Claire's writing style was compelling and grabbed my attention almost from page 1. The sexual encounters were graphic but not distasteful. The manner in which she presented the story of these two and the encounters between them (plus the dual interactions between Sarah and Luke) was enchanting. I enjoyed this book very much and hope others will read it. I recommend it to others -- as long as they are not afraid of sexual encounters. The storyline was really interesting and it was not just a book of sex. The plot was solid and the flow of the book was great. The secondary characters were solid and made the main characters look every more exciting. I recommend this book highly. -- Brenda, The Romance Studio

4.5 Stars Luke Scott, also known as Lightning Luke, has been known to get in a bit of trouble with his gun. Most recently he has been accused of killing an Arizona Sheriff, so he needs to disappear. He turns to the only family he has, his twin brother Jack. If you are going to hide, it should be in plain sight, right? Sarah Foster is a spinster. She knows she isn't the marrying kind, but a mistaken identity leaves Sarah longing for the town Doctor Jack and Luke's brother. The problem is Sarah's been seeing Luke, not Jack and there is still a posse out to ruin it all.
The Outlaw Takes a Madam was a great story with good characters, a little humor, a lot of sex and enough confusion to keep you interested. I liked it! Sarah was nothing out of the ordinary, which is a shame because I would have preferred her to stand out a bit more. Jack and Luke were great characters who had their own personalities. Luke is the more daring while Jack is the more reserved, but together I can see how they could create some real drama. Sexually, Luke and Sarah were hot, not burning up the sheets hot, but it blended well with the storyline. Overall, I recommend The Outlaw Takes a Madam, the third installment of the Colorado Dreaming series. Reviewer: Stefani Clayton - Just Erotic Reviews

4 STARS: "Luke is a wanted man who is on the run. He is rough and rugged. His ideal hideout is his twin brother's place. His twin brother is a small town doctor. He is quiet and reserved. When the doctor is called to the local whore house, he demands to see the owner within 24 hours. Little does he know the owner is nothing like he thought. His brother begins a sexual relationship with the owner while pretending to be the good doctor. This is a tale in which no one is as they appear to be. You find yourself rooting for the outlaw, the whores, and the whore house owner. That is how great the characters are developed. The sex is great; however, it is not overshadowed by the characters and plot. This is a book that you will want to read straight through. I recommend it!" -- Stephanie, Book Reviews R Us

4 CHERRIES: "This book started with a bang... literally! Someone was attacking a character named Luke and there was some talking and a gun shot. What really got me hooked on this book was Luke. Much like the heroine, Sarah, I didn't know how my adoration of him happened, but it did. There is just something in the way he's depicted that makes him very desirable. Besides, the more I read about him and the way he started having feelings for Sarah the more I fell for him too. The sex was hot, intense and very well described. I particularly loved their little role-playing moments. The tender moments were there too and were extremely sweet. Who knew an outlaw could have such a kind heart? My only disappointment was not getting to know a little more about Luke's brother, Jack. Perhaps in another story? Nonetheless, The Outlaw Takes a Madam, is both a tender and hot read that will leave you smiling." -- Bittersweet, Whipped Cream Romance Reviews


---
Jesse's Girl The sequel to Heart of Stone!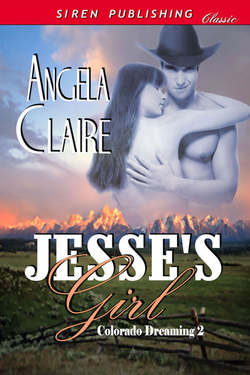 Jesse Whelan has dreamt of town princess Regina Winthrop—screwing her brains out anyway—since he first laid eyes on her. But she was too good for him, and too well guarded by that psychopathic father of hers. When Regina throws herself at Jesse on the night of her father's death, he can't bring himself to take advantage of her. Jesse comforts her instead, and then leaves town without a word.

Regina has never forgiven him for it.

A year and a half later, Jesse is back, mysteriously flush with cash and intent on claiming what Regina once offered to him. Regina has taken over her family ranch and learned some hard lessons in Jesse's absence, but she sure as hell doesn't plan on learning what she was begging him to teach her that night.

Will Jesse win Regina's love, or will both their dark family legacies threaten to overwhelm them?



What reviewers are saying about Jesse's Girl :

5 STARS: "After her father's death, Regina sought comfort in the arms of a local cowboy named Jesse. She was turned down flat. That night, Jesse left town only to come back fifteen months later looking to pick up where they left off. This time, Regina isn't mourning and she isn't going to let this cowboy off the hook so easy. Trouble is, everywhere Regina goes Jesse turns up and with someone out to sabotage her ranch, Regina might need Jesse now more than ever. I love this story and the characters! My only problem is it was much too short. I could have read about this couple, and their town for days. Regina is the perfect female lead. I love a strong, independent woman and her red headed temper was just perfect for this story. Jesse is a great guy, rough, tough, and a little ornery. They have the perfect amount of sexual tension and once they come together, watch out! This is a hot couple, but this story was able to blend it all together to make a great storyline. I couldn't have asked for a better way to spend my afternoon than reading Jesse's Girl: Colorado Dreaming 2. Amazing characters, a perfect setting, and a story that will keep you turning the pages, this is erotic romance at its best. Perfect!" -- Stefani, Just Erotic Romance Reviews

4 STARS: "Don't you just love those tall, sexy, macho guys in their levi's, western shirts, boots and Stetsons? Mmmm… It's even better when they are the real deal. That's what Jesse Whelan is: a cowboy from 1869. He's been hot on the trail of the town's resident princess, Regina Winthrop, from the moment he began working on her father's ranch. This novel begins with a father's determination that his daughter is going to marry the man he has chosen for her regardless of whether either party is even interested in the other. Old Man Winthrop has decided that Regina will marry Jake Stone, a rich rancher. Jake has fallen in love with Melinda O'Chauncey. Regina's father goes over to Melinda's ranch to kill her, thereby leaving the path clear for Jake to marry Regina. Regina and Jesse rush to Melinda's ranch and intercede, saving her life. Unfortunately, Regina's father turns the shotgun on himself and commits suicide, leaving Regina to pick up the pieces and soldier on. Distraught, Regina begs Jesse to make love to her to take away the pain of her father's death. They have a hot sexual encounter, but because Jesse is a gentleman, there is no penetration, leaving Regina a virgin for her wedding night. When the sun rises the next morning, Jesse is gone and Regina is alone. Within two years, Regina has hired ranch hands that are hardworking and loyal. She has sold off cattle, making the ranch smaller and more manageable. Jake and Melinda have married and are expecting their first child. Regina is a frequent visitor to their ranch, along with her ranch foreman, Ike. When Regina arrives at Jake and Melinda's ranch for dinner one evening, who do you think is there, panting to see her again? You're right with your first guess--Jesse! Is Regina happy to see him again? Hell no! Is the passion still there from that night two years ago? Hell yes! Jesse's ready to settle down and where better than the ranch next to Regina's. He has Winslow Thurman, the town banker, prepare the paperwork and deeds relating to the sale. Jesse arranges to have Regina arrive at the bank while he is there signing papers. He knows Regina is having financial difficulties and wants to help out without her realizing it. So he proposes that they share water and grazing rights on their properties for which he will make a capital contribution, enabling her to pay off her debts. Fireworks erupt and hot foreplay begins, but with no lock on the door, that's as far as it goes. When will the fireworks between the two stop and the foreplay start? Will Regina and Jesse ever fulfill their sexual fantasies? Enter the slimy lawyer, Philip Cunningham, friend of Regina's father, to draw up the papers regarding payment for the grazing and water easements. Even with the payment, Regina still keeps finding dead cattle and cut fences. Who wants her to fail at ranching? What do they want with her ranch? Ms. Claire does a wonderful job crafting her characters, from too-hot Jesse, to firebrand Regina, to wimpy Winslow, and finally to creepy Cunningham. Team that with a terrific story full of intrigue and you've got a novel calling out to you to read it! I'm going online to get Colorado Dreaming 1 now!" -- Ann, The Romance Reviews

4 STARS: "Regina had a crazy cowboy father who guarded her obsessively until he decided to commit suicide. With Regina's father out of the way, Jesse makes his move. He will not take advantage of her while she mourns, and it takes a while to soften the heart of Regina; she has had to depend on herself for so long. Each of them come with baggage. Will it prevent them from loving each other? Could it be just a relationship of sex? I loved the characters in this book. The plot and the subplot were well developed. The sex is divine! This book has it all! I recommend it." -- Stephanie, Book Reviews R Us


---
To Catch a Pirate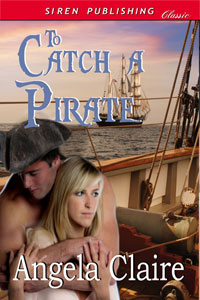 Jamie Banion, captain of The Ocean Jewel, comes by his piracy honestly. He was born into it, son of the legendary Bloody Mary. In deference to his mother, he's respectful of his female captives.
Evelyn Paxton is tired of the pirate who has been interrupting the voyages of her shipping company. So she poses as the daughter of an earl to lure him into taking her for ransom so she can lead him into a trap for the British navy.
Jamie doesn't trust himself to keep his usual respectful distance from the sexy-as-hell blonde, especially when Evelyn adds another facet to her cover, that of the seductress. But by convincing Jamie she is no innocent miss, she overcomes his gentlemanly inclinations and gets on board The Ocean Jewel.
Add a storm, a secret island and a shocking revelation of pirates past, and Evelyn and Jamie find themselves sailing through adventure to true love.
What reviewers are saying about
To Catch a Pirate
:
5 FALLEN ANGELS:
"Jamie Banion is a pirate and the captain of the Ocean Jewel; he's the son of Bloody Mary, a well-known pirate herself. Jamie loves and respects his mother so when he takes a female hostage, he always treats them with respect. Evelyn Paxton is the owner of a shipping company whose ships have been stopped several times by the same pirate. She needs to put a stop to this; she's decided to be bait for a trap. She's offered her services as a spy, posing as the daughter of an Earl with hopes that she will be kidnapped and ransomed, so that the British Navy can catch this man. When Jamie boards the ship and sees Evelyn, he's afraid he won't be able to keep his hands off her while she's on his ship and decides not to take her aboard. When Evelyn realizes what he's thinking, she decides to make him change his mind by convincing him that she's not so innocent. Jamie can't resist her and brings her on board with the promise that she won't be leaving his cabin. Evelyn finds that after she's spent time with Jamie, she can't stand the thought of anything happening to him and realizes she's falling in love with him. When they find themselves in a deadly storm, Jamie realizes he can't live without her and hopes there will be a chance for him to tell her that. This is a great book by Angela Claire. It's a true romance that you can't help but love. I started reading and didn't want to put it down. Jamie Banion is not a typical pirate. He's well mannered and has an unusual respect for women. Evelyn Paxton isn't someone that you would consider a businesswoman or a spy. This is one of those books that you want to curl up on the sofa with and not get up until you've read the whole thing."
-- Dee, Fallen Angel Reviews
Four Stars : "Evelyn is a wealthy business woman, thanks to her deceased husband. Jamie was born into the business of piracy. Evelyn sets up a trap to capture Jamie; after all, he has been reaking havoc on her ships.
Little does Evelyn know that Jamie can fulfill her sexual needs--the sexual needs her late husband ignored. Can they respect each other out of bed? Can Evelyn reform the pirate?
Jamie's mother ends up being quite a character in her own right. What a tough lady!
This book has equal parts naughty sex and great plot. This is a great book!" -Stephanie Rollins for BookreviewsRus.com
4 STARS:
Evelyn Paxton will do whatever it takes to keep the pirates from attacking the ships and passengers of her shipping company. Evelyn volunteers to help the British navy bring the pirate Jamie Banion to justice. Jamie Banion, captain of The Ocean Jewel, would never disrespect a female captive out of respect for his mother the legendary Bloody Mary. Jamie feels something is off when he boards the British vessel but the lovely beauty presents a challenge he can't ignore. Evelyn will do whatever is needed using her body and brains to make sure Jamie gets the punishment he deserves, but first she has to ignore the feelings his very presence has on her libido.To Catch a Pirate is short story on the high seas. I enjoyed the sexual chemistry between Jamie and Evelyn from their first meeting. Jamie isn't your typical pirate he is actually very nice and his men are loyal to him. Evelyn is a bit perplexed by Jamie and comes even further out of her comfort zone to accomplish her goal of getting Jamie to the gallows. There were times that I wanted to see more ruthlessness in Jamie, but I grew to love him anyway. The sex between Jamie and Evelyn wasn't as explosive as the chemistry which left me wanting more. The sex was very sensual with a touch of blah. The story line kept me entertained and glued to the pages to see how the story unravelled. There are quite a bit of secondary characters that keep the story moving along. There was one point of the story that I felt I was reading more about Bloody Mary instead of Jamie and Evelyn's romance. For me this would have been an awesome story if there was more sex, but overall I enjoyed To Catch a Pirate. Review by L. T. Blue at
http://www.justeroticromancereviews.com/book-review.cfm?bookID=988435610&reviewID=8291&sNav=nav03-01
---
Heart of Stone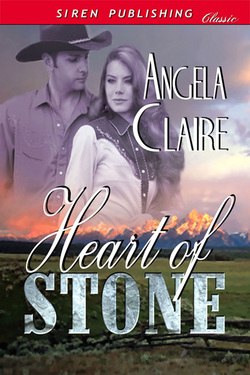 Widowed Colorado cowboy Jake Stone has a baby to take care of. But when he asks his aunt to come west to help, she sends Melinda O'Chauncey instead...a walking, talking inspiration for sex if Jake ever saw one. But Jake has no intention of ever marrying again, so he vows to keep his hands off the sexy new nursemaid. Easier said than done! As skittish as Jake is about matrimony, Melinda couldn't marry the handsome cowboy, even if he got down on his knees and begged her. She has secrets of her own that she hopes are far, far behind in Boston. Add to that a rash of mysterious happenings on the ranch that make Jake's wife's death a question mark, and a wedding may turn out to be the least of Melinda and Jake's problems. In fact, it looks like a funeral might be in store for them instead.
What reviewers are saying about Heart of Stone:5 STARS
: "The sleeping-with-the-nanny fantasy is quite a common one. This book develops it into a tantalizing tale, full of great characters, a solid plot, and steamy sex. The sex is so awesome that I am still thinking of it--days after finishing the story. This is an awesome book!"
-- Stephanie Rollins, BookreviewsRus.com4.5 STARS
: "There was just enough mystery, and just enough evil-doing to make Heart of Stone a good afternoon's beach read. I liked the characters, the plot development, along with the demented plans of Winthrop, and the devious plans of Auntie back in Boston. I think you'll like it, too."
-- Patrizia Murrary, Manic Readers4 TEA CUPS
: "Heart of Stone is a very romantic historical western read that will have you thinking of the kind of struggles that could happen back in the mid 1800's. The characters in this book were made for each other and there are parts that will make you laugh and others that will melt your heart. Enjoy this sweet story, sit back and enjoy the
Wild West
and
true romance
." -- Monica, Happily Ever After Reviews
4 STARS "HEART OF STONE reminded me of an old country song about a misguided cowboy who's sworn off love. But much to Angela Claire's credit, it was well written and an enjoyable quick read. The story is a timeless one and while HEART OF STONE is set in the late 1800s, it could just as well been this century...The interactions between Jake and Melinda are real, charming and humorous which allows readers to connect with the characters." Reviewed by Rebecca at The Romance Reviews. Full review a
thttp://www.theromancereviews.com/viewbooksreview.php?bookid=2575
4 STARS
Jake Stone grew up with wealth in the city. With his new bride at his side, Jake traveled to unsettled land of Colorado with goals to be a great rancher. Not everyone is suited to hardships of the west as Jake quickly finds out when widowed and left with an infant to take care of. Jake appeals to his elder aunt to come west to help out and luckily she agrees. Melinda O'Chauncey has lived in the orphanage for quite some time. When Melinda is offered a chance for a new life, she takes the leap. Jake has no intention of marrying again and the young woman his aunt sent, who turns his thoughts to sex, will not change his mind.
As a historical western Heart of Stone kept me entertained with the characters and the scenery. Jake is a very interesting man who often came across as selfish. Melinda is part innocent, part stubborn, and part siren thrown into a new package designed to drive Jake crazy. The sexual sparks that came about when Jake and Melinda were in the same vicinity were very hot. There are moments in the story that Melinda's poor orphan routine contradicts her take charge ways, but you soon understand her reasons. I really wish the sex was as hot and spicy as the sexual chemistry. I felt somewhat let down when Jake and Melinda finally got in bed. The bit of suspense thrown into the story was a perfect blend cementing the relationship of Jake and Melinda even more. There are quite a few secondary characters that complete the story and a few that I hope to read about again. Overall Heart of Stonewas an enjoyable read. R
eview by: L.T. Blue at
http://www.justeroticromancereviews.com/book-review.cfm?bookID=988435609&reviewID=8292&sNav=nav03-01
---
Saving McCade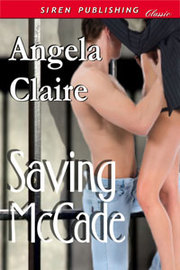 Wrongfully convicted Steve McCade is in prison for murder. Sexy FBI agent Meredith DeView is about to get him out. One secluded safe house in Maine and one dark secret from the past draws them inextricably together into a combustible love affair. And the truth may set them both free.
What reviewers are saying about
Saving McCade
: .
5 HEARTS:
"The plot of this book was so fantastic that I couldn't put it down for a second. To begin with, Meredith has lived with a secret that has been niggling at her sense of right and wrong for two years, and enough is enough. Her getting the truth off her chest showed great courage, even if she knew that she'd be on the receiving end of a bad reception from the person she revealed the truth to. While with Steve, I thought he had a right to his anger. For one, he never was responsible for the crime he was sent to prison for, which can be disheartening for someone. It's said that prison can either make or break a man. But somehow Steve made it. And when they did have sex, it was hot. Finally though, this is the first novel of Angela Claire's that I've read, and let me just say, if they're all as good as this one – which I'm sure they are – than I plan to read more by her." -- Bec, The Romance Studio

5 STARS: "McCade has been wrongly imprisoned. The FBI needs him to help them crack a case. They send Meredith as an undercover FBI agent to tempt him into working with the FBI. There is a lot of temptation! They must work together in a safe house to crack the case. Will they be able to do so and keep their hands to themselves? For a 96-page book, there are quite a few twists and turns. The plot and teasing are equally good. The tantalizing lust is explosive in the end. This is a great book to read and recommend!" -- Stephanie Rollins, BookreviewsRus.com

4.5 DELIGHTFUL DIVAS: "Meredith witnessed something that sent an innocent man to prison, and due to orders by her superiors she has to think creatively to set things right. After realizing that there are some naughty things going on at McCade's office, the FBI agrees to set him free in exchange for his assistance in taking down the smuggling ring. He knows there is more to his incarceration than what made the papers, but he doesn't know how Meredith is involved or why she gets under his skin the way that no woman has, even before he was sent to prison. This was truly an enjoyable read that made laugh and want to strangle them both at the same time. The love scenes were smoking hot and the story at its core is gut wrenching. Saving McCade asked the hard questions and while they do get their happy ending, it's anything but an easy road to travel. Not only did the twists in the plot keep me on the edge of my seat, but also they kept me up way past my bed time to finish this read in one sitting! I loved the dynamics that Angela Claire wove between the characters. Saving McCade is a fast paced, mesmerizing read and I loved every page!" -- Lily, Dark Diva Reviews

4 STARS: "The goals of the protagonists are clear from the beginning, although their motivations are somewhat muddled by forces beyond their control. There is lots of conflict between them and the other characters in the book, that is resolved by the ending. I liked Meredith and Steve and could actually picture Steve MQueen and Stephanie Powers type characters or if you are younger, Brad Pitt and Angelina Jolie. I think Saving McCade would make a great movie." -- Patrizia Murray,
Manic Readers
4 STARS:
Steve McCade had it all a powerful company, lovely wife, and tons of money. A betrayal and cover-up by the federal government sent Steve to prison for a crime he didn't commit. FBI agent Meredith DeView has taken many undercover assignments never thinking of getting involved with a suspect. Working undercover in Steve's office was an experience that Meredith will spend most of her career remembering and making up for. When the chance comes to use Steve to finally get a crack at a smuggling ring, Meredith will do whatever it takes to get Steve out of jail. Steve has been able to survive in jail not by the lifestyle he gained in his company but from the streets that he grew up on. Steve is offered one more chance to clear his name he just has to decide if he is willing to pay the price.
I really enjoyed Saving McCade. Steve and Meredith's characters were very well written and thought out. The suspense in the story kept me turning the pages to find out how everything ends. Meredith appears as a very good agent yet the more I got to know her the more I thought she needed a different career. Steve is just sexy as a corporate CEO, an inmate, and as just a man with an assignment. The same alpha male characteristics stayed with Steve regardless of the situation. Meredith and Steve together have explosive sexual chemistry. The initial scene in the story leaves you wanting more. When Meredith and Steve do have sex it is hot and steamy in a "we really shouldn't be doing this" way that I enjoyed. The action in the story doesn't interupt the romance or the plot. There are a few secondary characters that help to keep the storyline going. Saving McCade is a really good read that kept me captivating from the first page. Review by L.T. Blue at
http://www.justeroticromancereviews.com/book-review.cfm?bookID=988435608&reviewID=8290&sNav=nav03-01
---